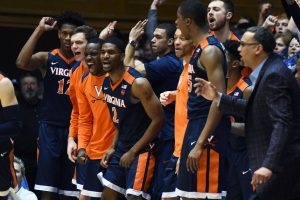 It is not hard to believe that for years the ACC has been the standard in college basketball. They have the big name schools like Duke and North Carolina. At this point in the 2017-2018 season, there has been a surprising conference that has staked their claim at being the best. This particular conference has three teams currently ranked in the top 25 while the ACC has four. This conference has one of the hottest teams in the country while the current #1 team in the country–which from the ACC–was voted into that place right after losing a game at home to their rival. That particular conference is the SEC.
[Indie Artists: Send Your Music and Cover Art to Mymusic@hiphop-album-debate.com To Be In HHAD Music Area]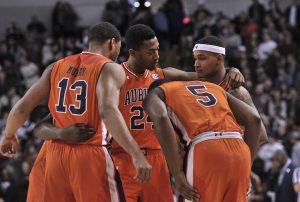 In the year of parody in college basketball where their has not been a team that has been able to hold on the top spot, the SEC has become the conference to fear when it comes to opponents. The top team in the SEC is actually not Kentucky for a change. The surprising team in the SEC and possibly the country is the Auburn Tigers. The thing that surprises people about this team is that they are beating everyone without the presence of a true center. The Tigers start a 6'7 player at center and a 6'3 player at power forward. What they lack in size, they make it up in tenancy and excellent three point shooting.
["Hip Hop Roundtable" by HHAD podcast coming SOON!]
Outside of the Auburn Tigers, you have tough gritty SEC teams that on any given day and on any neutral court can beat any team in the country. The bottom of the ACC has a team with no conference wins and one with only three wins within the conference. While the teams that at the bottom of the SEC have at least four league wins. That along should change the perception of the ACC, since the wins its best are against the worse in college basketball.
Let's debate! Tell me what you think! #HHSD?
SUBSCRIBE TO HHAD'S NEWSLETTER
Do you feel that the SEC has finally become a better basketball than the ACC?
[Polls Are Closed!!]
Yes! -Unanimously
No, not at all!