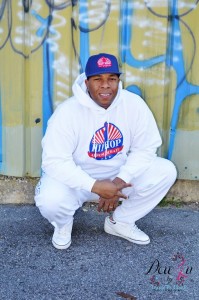 Quartez Garrett, is the HNIC CEO and founder of My Music Passions.  He was born and raised on MUSIC!
Growing up as an eighties baby was an experience Quartez wouldn't trade for the world in terms of music.  His parents were young and house parties were common.  Of course, he was made to go to bed during these grown folks functions but that does not mean he was sleep!  He could not wait for someone to put the nickel on the needle–he was just as anxious as the grown folks!  The music selection was such a variety it's too many to name.  To sum it up in a nutshell, his parents had 45's and 72's stack higher than an elephant's a**!
Although his parents were responsible for introducing him to Soul, Blues, and Gospel, it was his older brother and cousins that introduce him to Hip Hop.  With the LL Cool J posters and Krush Groove VHS, you would figure it will take a toll on him soon or later.
As he got older, love for other genres would soon follow.  He will admit he's a bigger fan of some genres than others, but he does believe no genre can survive without the other.  RUN-DMC cover of Areismith's "Walk This Way,"  Whitney Houston cover of Dolly Pardon's "I'll Always Love You," and Brittney Spears cover of Bobby Brown's "My Prorogative" are clear examples.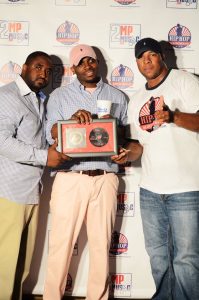 Quartez is a rap artist and writer as well.  He was one half of the rap group Da O' Boyz.  With more members joining, they would become a mega rap group name Da ATF, an acronym for Alabama-Tight-Folkz.  During that time, he also launched Juicy Entertainment, his own record label (Juicy is his family given nickname).
Quartez' writer credits are over 200 songs, a screenplay, and currently working on my second screenplay and a stage play.
In 2009, Mr. Garrett left Da ATF over creative differences and changed his company's name to Juicy I.N.C., but shortly after, he temporarily shut the doors to focus on other ventures.
In 2010 business partner/friend Quinton Brown and Quartez formed Q&Q Promotions, a company focus on parties, private parties, and other live events.
In 2011, Quartez formed My Music Passions LLC, an internet company that own and operates music websites.  Hiphop-Album-Debate.com, MMP's first site, was launch in late 2013.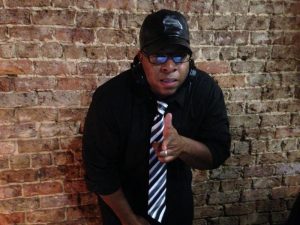 Quartez is not doing much recording these days so the chance of him being a full time rapper again is not likely.  However, one of his passions is creating music so he can not totally rule it out but rapping is not top priority right now.
In the near future, Quartez will be posting unreleased music from the "vault" on Youtube from an unfinished solo mixtape and some tracks from the ATF days.  So be on the look out!
Mr. Garrett knows there is talented artists in the lab (studio) right now, so he definitely plan to relaunch Juicy I.N.C. soon.  Be on the look out for that as well.
Duing Quartez personal time, he enjoy going to church, spending time with his wife & kids, listening to good music, DJing, writing (songs, movie scripts, stage plays), reading, playing basketball, playing football, shooting pool, bowling, and watching documentaries.  He's a fan of the NBA, NFL, NASCAR, and NCAA football.  Roll Tide…don't disrespect it!!  🙂
Contact info:
quartezg@hiphop-album-debate.com